Increase the performance and speed of the platform
under review
Merged in a post:
Loading Indicator
Whenever I click on a link or a button, it takes a little while to load. Not too big of a deal, but if I didn't know better, I'd think that I didn't actually click the button. Or that something is broken.
A loading indicator would be perfect for letting users know that the button was indeed clicked and the content is being loaded.
((If it matters, I'm accessing Nativshark with my Google Pixel 3XL using Chrome.))
Merged in a post:
Auto-refresh screen on new day
If I leave my dashboard open after completing units and the next day transitions, I have to refresh the page to get it to allow me to go to the next unit. Hitting "Start next unit" errors out if I do not refresh and do the Study Now. So maybe a quick auto-refresh when your new day settings tick over? Not super important, just a small QoL change. Thanks!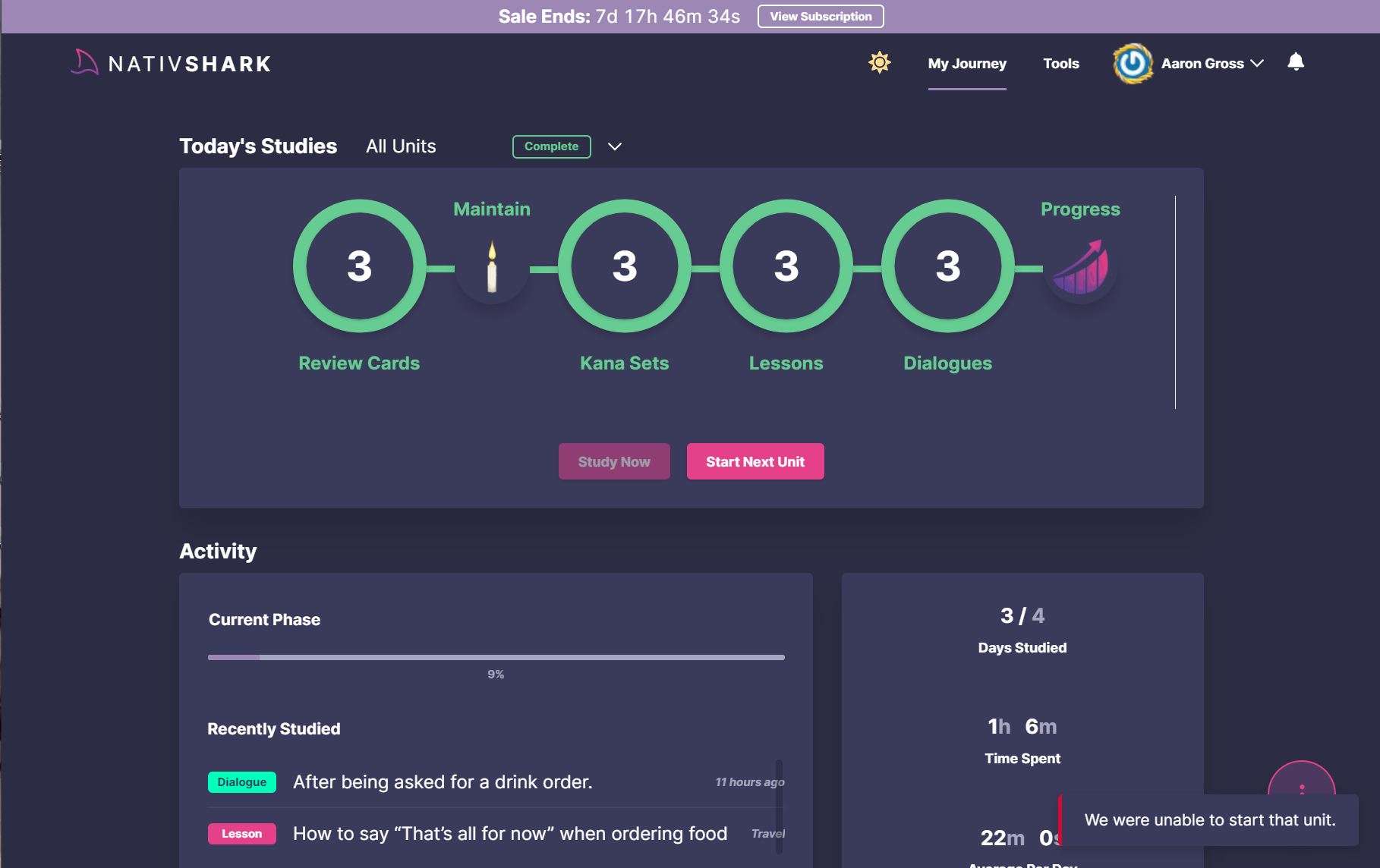 marked this post as
under review